<![if !vml]> <![endif]><![if !supportEmptyParas]> <![endif]>
<![if !supportEmptyParas]> <![endif]>
LINC2 FILTER – From Traditional Single-ended Filter Design to New Differential Microwave Filters!
Below is an example of a balanced 7th order distributed Chebyshev lowpass filter designed with LINC2 FILTER.
<![if !vml]>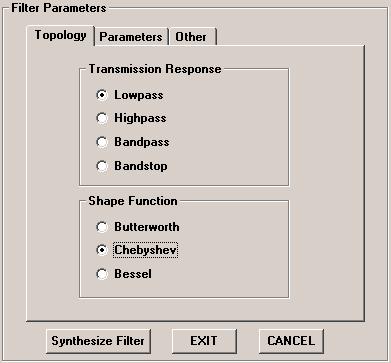 <![endif]><![if !vml]>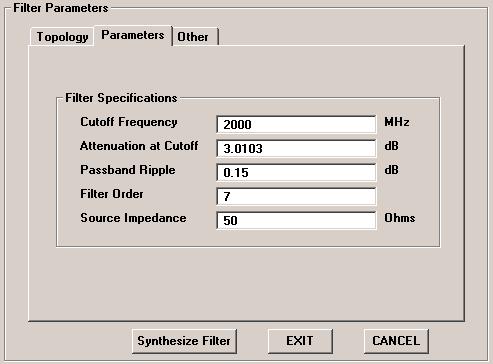 <![endif]>
Click Synthesize Filter to generate the differential distributed 7th order Chebyshev lowpass filter (below).
<![if !vml]>

<![endif]>
Click Analyze to see the simulation results below. The 3 dB cutoff is at 2000 MHz as specified.
<![if !vml]>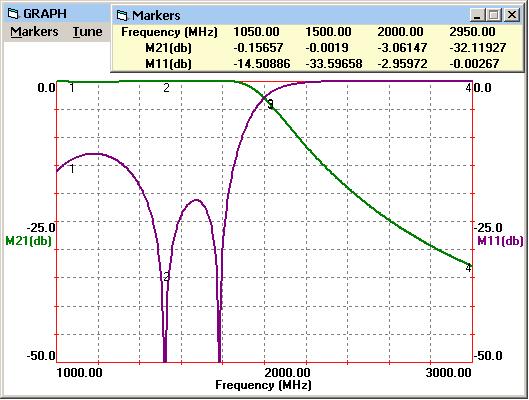 <![endif]>
Select Transmission Line | Convert T-Lines To...| Microstrip from the Parts menu to automatically convert all lines to microstrip (below).
<![if !vml]>

<![endif]>
Now the schematic displays all physical dimensions for laying out the filter on a circuit board (graphical representation below).
<![if !vml]>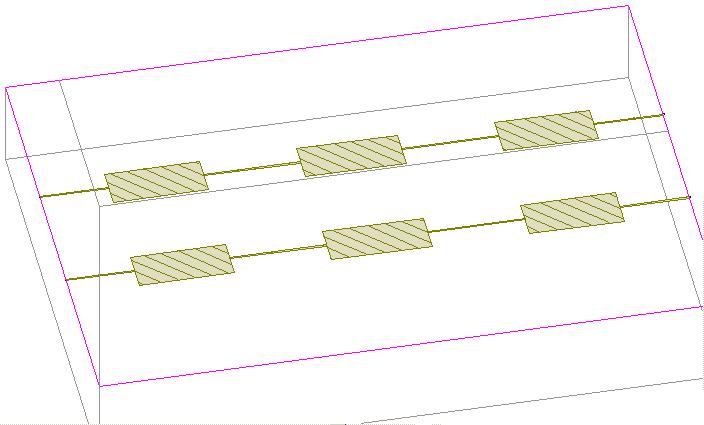 <![endif]>
A simulation run on the schematic with physical (microstrip) transmission lines is shown below.
<![if !vml]>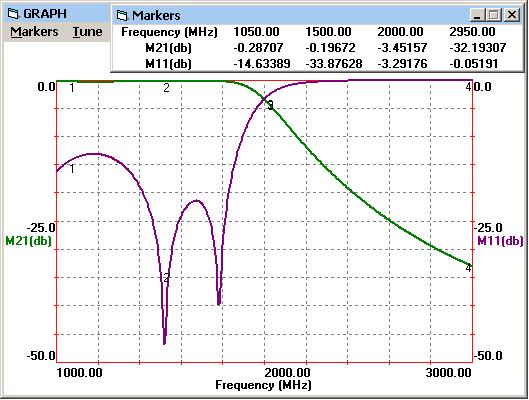 <![endif]>
The simulation results from the microstrip filter agree closely with the ideal (electrical TL) filter (above).
Less than 0.5 dB of additional insertion loss is indicated at 2 GHz.
The lowpass frequency response is plotted above for log magnitude of S21 (M21 in dB on left axis).
The input return loss, M11 = 20 Log(S11), is shown plotted against the right axis.
<![if !vml]>

<![endif]><![if !supportEmptyParas]> <![endif]>
Click here to order (then click the credit card icon)à Order LINC2 Pro
Click here to see LINC2 balanced filter designè LINC2 Differential Filter
Click here to see LINC2 single-ended filter designè LINC2 Single-ended Filter
[RETURN]